Mollie King is as well known for her fashion wins as she is for The Saturdays at the moment.
The star, who was recently signed up as the new face for Maybelline, wore a stunning plunging khaki gown which was the perfect blend of casual summer dress meets fancy ball gown. With her blonde hair up in a messy ponytail, Mollie posed with her hand on her hip, further accentuating her tiny waist.
Mollie was joining guests at the Kensington Palace bash, The Ralph Lauren & Vogue Wimbledon Summer Cocktail Party, held at the Orangery restaurant, that included Game of Thrones star Gwendoline Christie, Giles Deacon and Erin O'Connor.
She recently opened up about her red carpet style, and she admitted that it was Gossip Girl beauty Blake Lively that was her inspiration at the moment.
"I've always had a bit of a thing for Bridget Bardot. But for the red carpet now, Blake Lively. Girl crush," she said.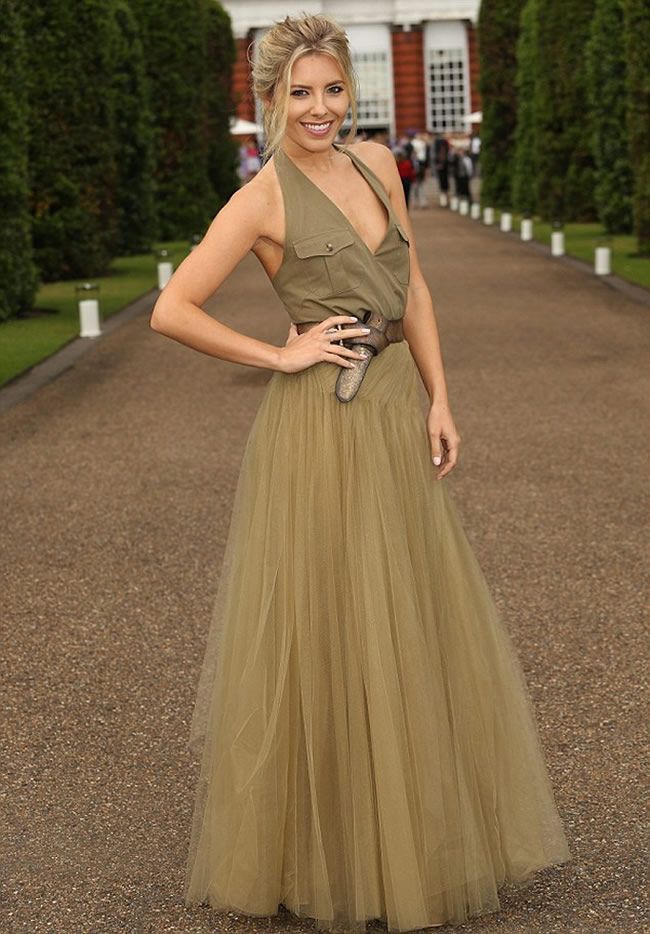 But there's a reason why Mollie went for the nude lip look for the party tonight. It's because she can't do a scarlet lip herself.
" I do like a red lip, but I find it intimidating to draw on myself," she has said.
"It feels like it could be wrong. But if I have someone fab doing my makeup for me, that's my look."
via MirrorUk