Mekayla Diehl, the Miss USA contestant drawing national attention and praise for being a "normal" size, went all out with friends and family at the pageant's conclusion Sunday in Baton Rouge.
They hit the town and did like the locals, consuming beignets, fried gator, crawfish and wine – "to our heart's content," said the 2014 Miss Indiana in a phone interview from the Baton Rouge airport. She flew home to Elkhart Monday afternoon.
Diehl, 25, made it to the top 20 but was ousted when the group was pared down to the top 10. But by strutting across the stage in a bikini and heels with confidence, even though she wasn't as thin as her competitors, Diehl seemed to steal the show.
"Miss Indiana shows you don't have to be super skinny to be beautiful," tweeted @Hi_ItsKenna. "Finally a contestant that's not a bag of bones," tweeted @terraj21. And this from @k_mck12: "The fact Miss Indiana is not a complete twig makes me really happy."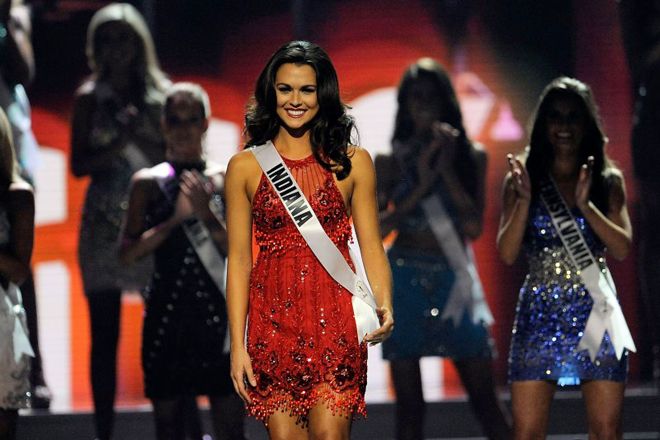 Diehl spent much of Monday doing interviews – a TV news station from back home (naturally) but also Inside Edition; and NBC has contacted her about a possible Today Show appearance, she said, and Fox News plans to have her on June 10.
Diehl did not contemplate the fuss and has no idea where it's leading. "I'm really just letting everything happen and seeing where this takes me," she said. "I'm advocating for child abuse awareness. I was sexually abused as a child, so I continue to raise awareness and funds for organizations" that help victims.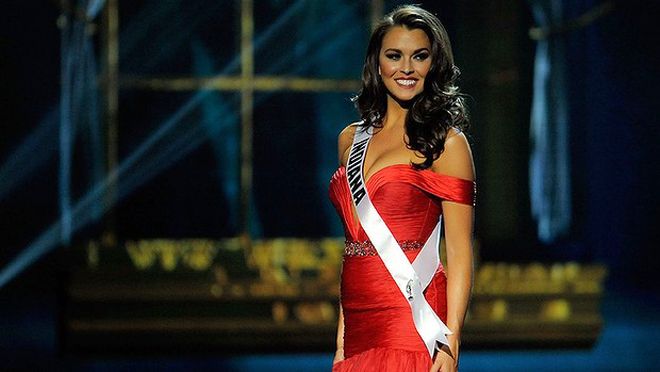 Most times the spotlight is trained on the extraordinary, not on what's normal. But perhaps Diehl is extraordinary for making the Miss USA pageant with a body that's, if not actually "normal," a bit closer to the norm than the typical beauty pageant contestant's.
She is 5-8 and wears a size 4, she said; the average American woman wears a size 12, according to 2009 survey by Women's Wear Daily. She put her Body Mass Index at 18 percent; the average American woman's is 33 percent, according to a 2012 report from the U.S. Centers for Disease Control & Prevention.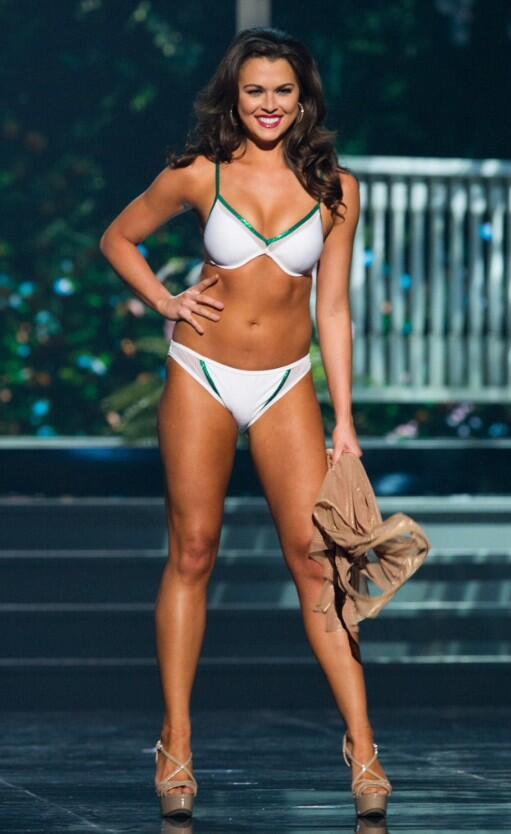 "Well, I'm OK with 'normal,'" said Diehl. "Whatever defines 'normal.' I guess it's better than being weird." She said she ate well but not crazy well. "I like to fill my plate with vegetables and protein," she said. Protein – does that mean tofu? "No, not tofu! I like a good steak, or grilled chicken. I love fish."
She said she exercises, but not crazily. "I take my dog for walks, ride bikes, go on hikes," she said. "I jump rope, I do plyometrics. "I feel great."