A critic tagged Meghan Markle and Prince Harry as "palace pariahs" after the couple chose to be distant from the royal family members.
In the past months, Meghan and Prince Harry grew further from the members of the royal family. The couple has also been slammed continuously for damaging the monarchy with their attacks through interviews.
Now, a critic called them out and referred to be as outcasts since the two do not grow in good graces anymore. Critic Daniela Elser recalled how the Duke and Duchess of Sussex had big dreams and hopes as senior royal members. However, instead of pursuing their goals, they, reportedly, turned into "palace pariahs."
"This year promised to be the biggest and brightest yet for Harry and Meghan. Unshackled from the palace, unfettered from all that pesky hierarchy, protocol, and the ludicrous demand to own nude hose, they seemed poised for 12 months of world-conquering.
Having notched up a rumored $180 million in deals, they could now guarantee they could keep the lights on and would get their annual invitations to the Oscars," she wrote, per NZ Herald.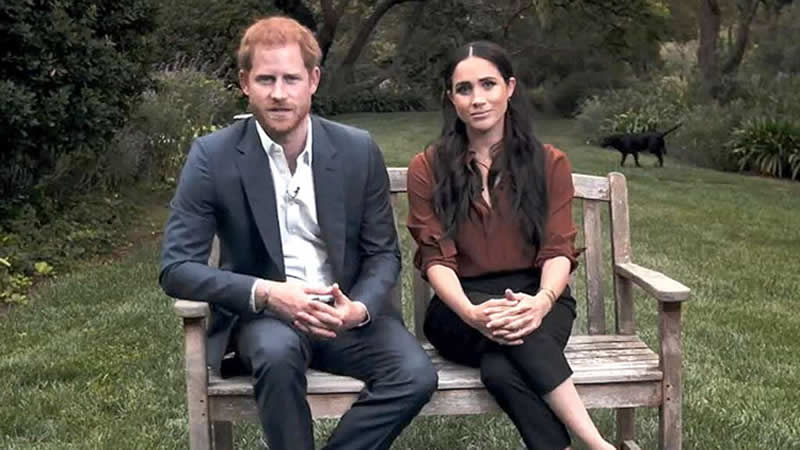 She went on to claim that the Duke and Duchess of Sussex continued to solidify their status not as helpful people but palace pariahs. Per Elser, the duo failed to establish an impressive mark on the philanthropic side.
Elser's comments reflected on the events that happened after Prince Harry and Meghan decided to leave their senior royal positions.
After leaving in 2020, they moved to Canada before jetting to the U.S. for good. The couple also found and purchased a home in Montecito, California, where they began savoring the independence from the monarchy.
Only this year, Prince Harry and Meghan unceasingly appeared in multiple interviews, with the talk with Oprah Winfrey in March as the most damaging yet. At that time, they revealed alleged bullying instances and the lack of assistance and help from the royal family.
Prince Harry then gave more interviews before announcing he would be publishing his first memoir that will contain more details about his childhood, his life in the military and as a royal member, and the things that happened afterward.
Recently, the Duke of Sussex took everyone's worries away as he assured people that his book will remain respectful and truthful.