Jennifer Lawrence proved once again that she's got the balance of a baby giraffe. The 23-year-old actress hit the New York City premiere of her new film "X-Men: Days of Future Past" and stunned in a velvet, midnight blue Jason Wu gown, but the slinky dress almost lead to her demise. Lawrence barely made it up a small flight of stairs before catching her heel on her gown and losing her balance. Thankfully, several people around the Oscar winner came to her rescue and helped her as she continued up the steps. Naturally, she didn't skip a beat either, and put her hands out for stability as she made a series of silly faces about her lack of poise.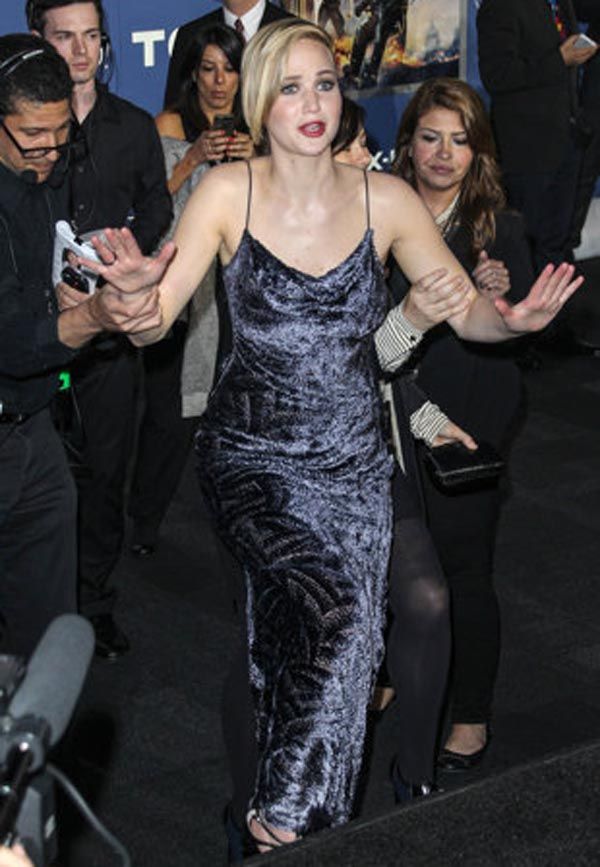 Lawrence, who plays acrobatic and svelte Mystique in the "X-Men" franchise, certainly hasn't inherited the steady footing of her mutant alter ego. At this point, we've seen the loveable Lawrence go sailing toward the floor twice at red carpet events.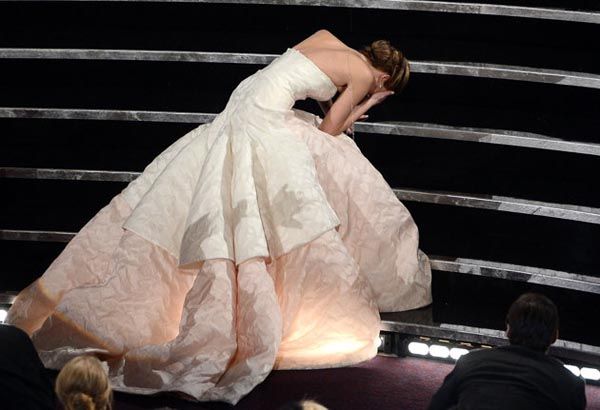 Who could forget her first major fall at the 2013 Academy Awards, where she tumbled down in her pink Dior Haute Couture gown as she attempted to ascend the stairs to accept her award for Best Actress for her work in "Silver Linings Playbook"?