Beyonce has been having the time of her life with her husband Jay Z and daughter Blue Ivy during their Mediterranean summer vacation that has included stops in France and Italy. But on Sunday the Crazy In Love singer took time out from her travels to acknowledge the Instagram followers, which included First Lady Michelle Obama, for their well wishes when she turned 33 on Thursday. 'Thank y'all so much for my birthday wishes 33..' The Texas native captioned a snap of herself doing an back bend and leg lift – at the same time – in a green printed bathing suit on a grassy lawn.
On her birthday, the Single Ladies singer posted a throwback photo of herself on her website. She looked adorable in her snap which seemed to be taken when the artist was only about four or five years old.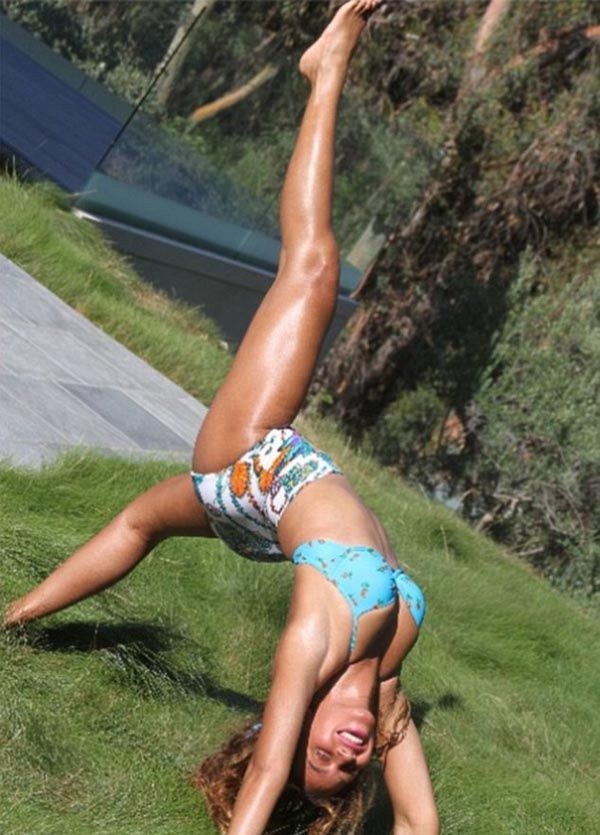 The cover girl had a resemblance to her own daughter, Blue Ivy, who is now aged two. With her hands on her hips, and giving a wide smile, Knowles already looked like a star. Also on her site was a video clip of a birthday cake with her name on it.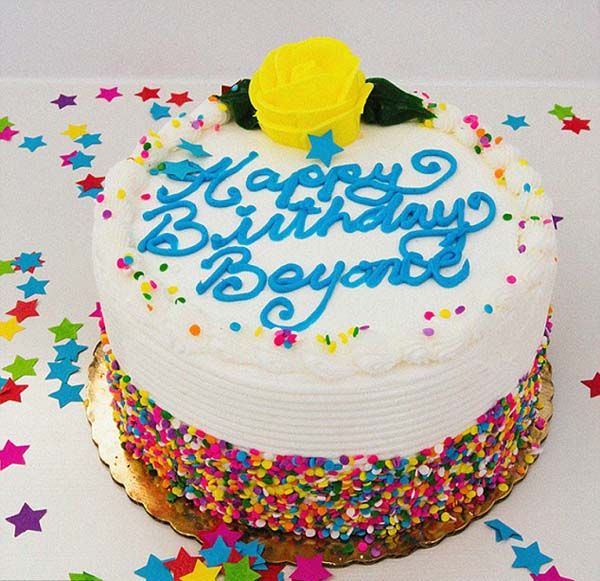 The cake was set with candles, lit up, blown out, and then slowly it was cut into slices. Jay did his part to wish his better half a happy birthday with a special behind the scenes video from their On The Run Tour which he posted to his own site.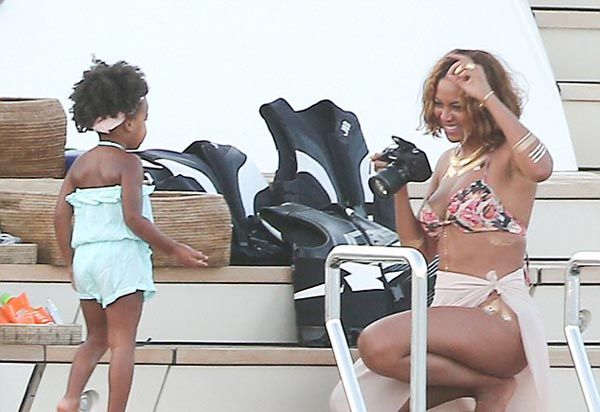 The beauty looked happy and unguarded as she rehearsed and partied with her dancers. In one clip she is joking around during rehearsals and seems to be having the time of her life as she twerkjs in a hoodie as a backup dancer stands behind her. In another she is smiling from ear to ear as she rollerskates on stage in front of an image of a cruise ship and a bridge.
In a clip where she is raising her hand and holding a glass of champagne with another, the long-haired hit maker seems to be in a party mood. Their tour ends this month in September. It's been widely rumored the two will split after the tour is done, but considering their loved up behavior in Europe the past few days, that seems unlikely. Many followers gave shout outs to the Grammy diva all week for her birthday.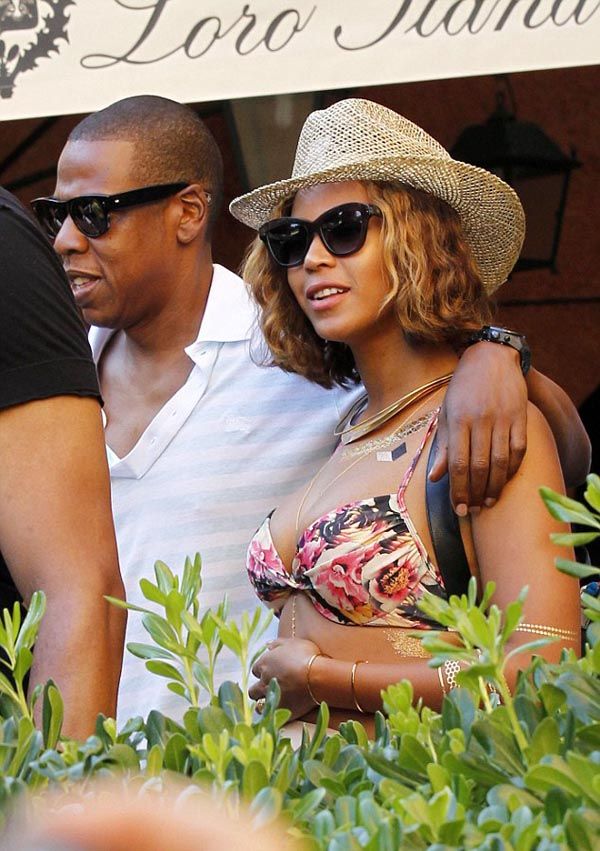 The First Lady took to Twitter to write, 'You're an incredible role model, a phenomenal mother, and a wonderful friend. Hope you have an amazing day! mo.' Justin Bieber kept it simple with just a 'Happy Birthday.' Wendy Williams wrote, 'Hope you have a great day.' Luke James wrote, 'BEY DAY! 'One of the more inviting images is of the Drunk In Love crooner holding a microphone as she wears a black leather corset back stage. In a natural pose, the Grammy favorite looks unfussed as she smiles for the camera and looks happy to be having a quick break.
There are two images of the former Destiny's Child band member in close up with her skin looking flawless. She appears much younger than her 33 years. In August, UsWeekly reported the Carters would split soon after their Paris concert dates and would end things amicably. They were reportedly going to follow Gwyneth Paltrow and Chris Martin's plan of consciously uncoupling with style and honor.