Much speculation has been made over who Miranda Kerr has been smooching since her split from Orlando Bloom. Well, here she is sharing a kiss with a much younger and cuter man.
Look Out, Beckham Boys! Miranda Kerr and Orlando Bloom's Son Makes His Modeling Debut. For those holding out hope for a shot with the 31-year-old supermodel, you need not worry. The curly-haired little guy with her in the Vogue Australia fashion spread is Flynn Bloom, her 3-year-old son with her British actor ex.
The tot was making his modeling debut in Vogue and let us just say: Look out, Beckham boys! You've got some competition. The pint-sized celebrity kiddo brought the charm in the black and white snaps, standing on a stack of luggage – in his jammies!, to give his couture clad mum a kiss. In a second shot, he donned a top hat, which swallowed up his noggin as he sat across from the one-time Victoria's Secret model.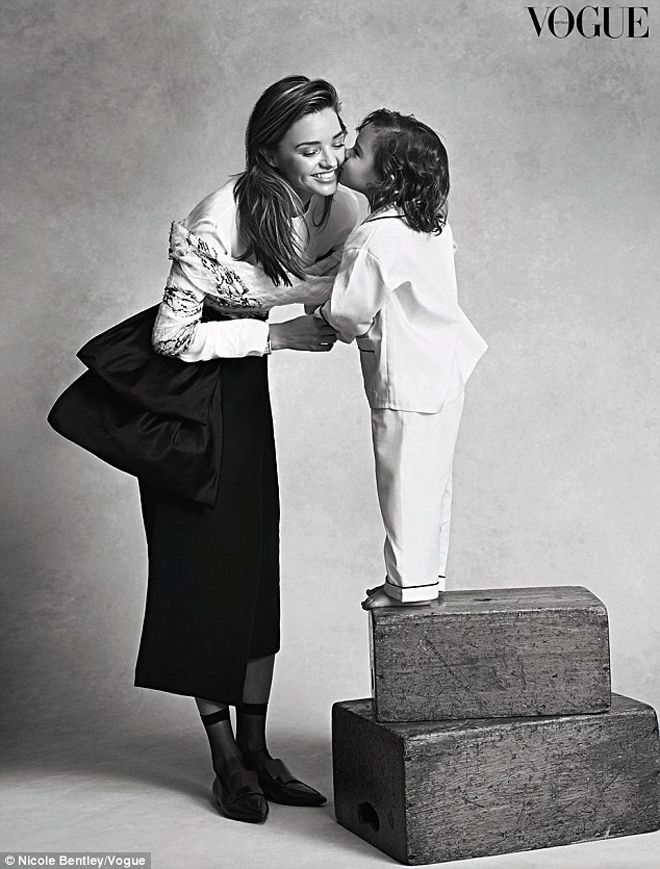 The mag's editor-in-chief, Edwina McCann, said Flynn was a "confident little kid" who loved "working with mummy," according to Australia's Daily Telegraph, adding, "The crew fell in love with him."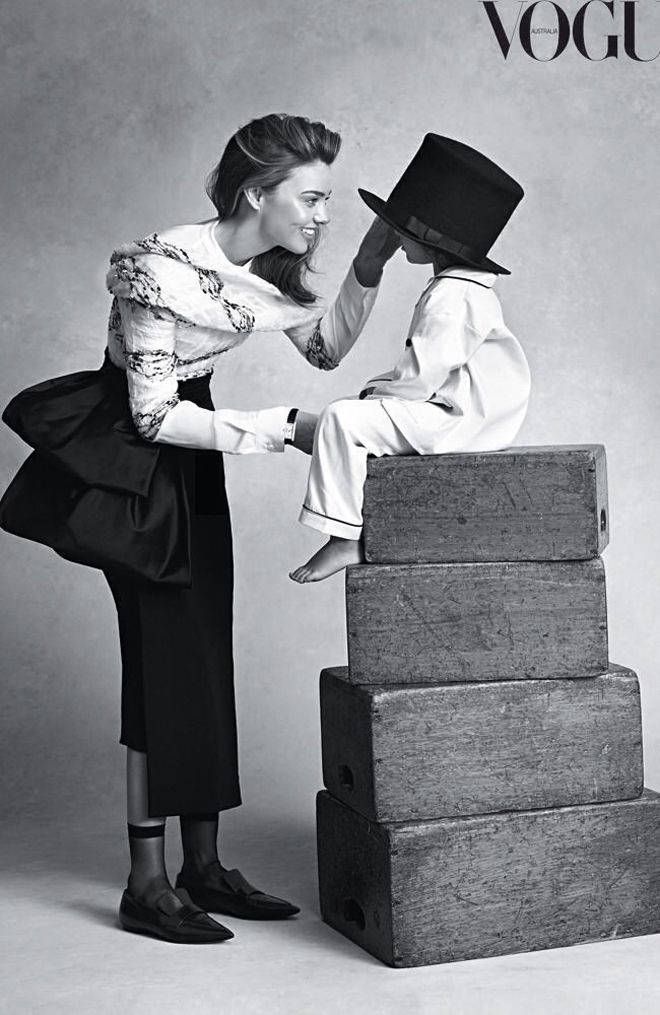 Miranda Kerr and Flynn in Vogue Australia. (Nicole Bentley/Vogue)
However, McCann noted that Kerr "had to check with Orlando in advance" to get his OK regarding Flynn's involvement in the shoot and she had final approval over the images used in the story.
Well, it looks like it all went swimmingly. We wouldn't be surprised if his own ad campaign – like Burberry boy Romeo Beckham or Man About Town Brooklyn Beckham – followed.