The Duke and Duchess of Cambridge and Prince Harry have joined A-list stars at the world premiere of Spectre. Willaim's wife, Kate, added a touch of glamour – if any were needed – to the world premiere of the latest James Bond blockbuster Spectre.
All eyes were on the Duchess who was dressed in an elegant blue Jenny Packham gown.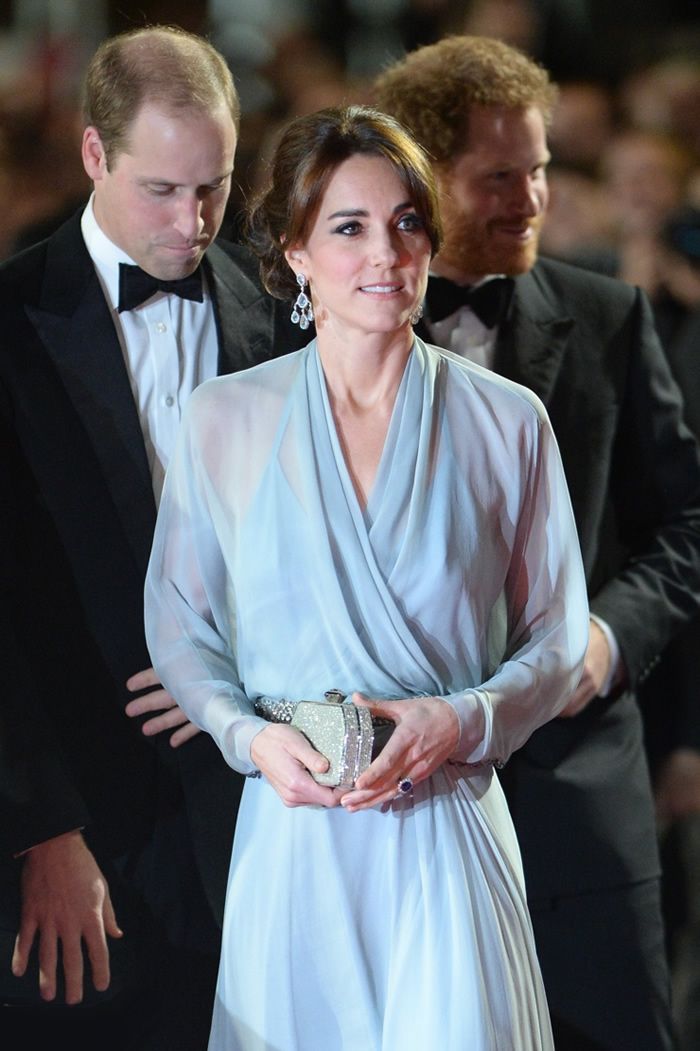 Princes William and Harry showed they were neither shaken nor stirred but looked sharp in their tuxedos – the outfit of choice for 007s past and present. As they stepped from their chauffeur driven Bentley waiting to greet them were the movies' co-producers Barbara Broccoli and Michael Wilson and director Sam Mendes.
The 24th James Bond film, directed by Skyfall's Mendes, was graced with royal presence after it was selected for the Cinema and Television Benevolent Fund's Royal Film Performance 2015.
Spectre, the 24th instalment in the 007 franchise, is the third Bond film chosen for the Royal Film Performance since its inception in 1946, following previous premieres for Die Another Day (2002) and Skyfall (2012).
Earlier in the day, the royals were at Bafta's headquarters in London where a meeting of their Charities Forum was held. While there, they took part in a welly-wanging contest.
via Telegraph