Carly Cushnie and Michelle Ochs and Forward by Elyse Walker toasted an upcoming collaboration for New York Fashion Week with a dinner party at Venice Beach hot spot Gjelina Thursday night.
The designers, who arrived in Los Angeles on Tuesday, designed an exclusive piece for retailer Elyse Walker's e-commerce site and will be offering select pieces from their spring runway collection there, as well.
The designers also visited for the first time Walker's store in beachside haven Pacific Palisades. "She's got such an eye for fashion and also knows her customer so well," Cushnie said. The love was mutual.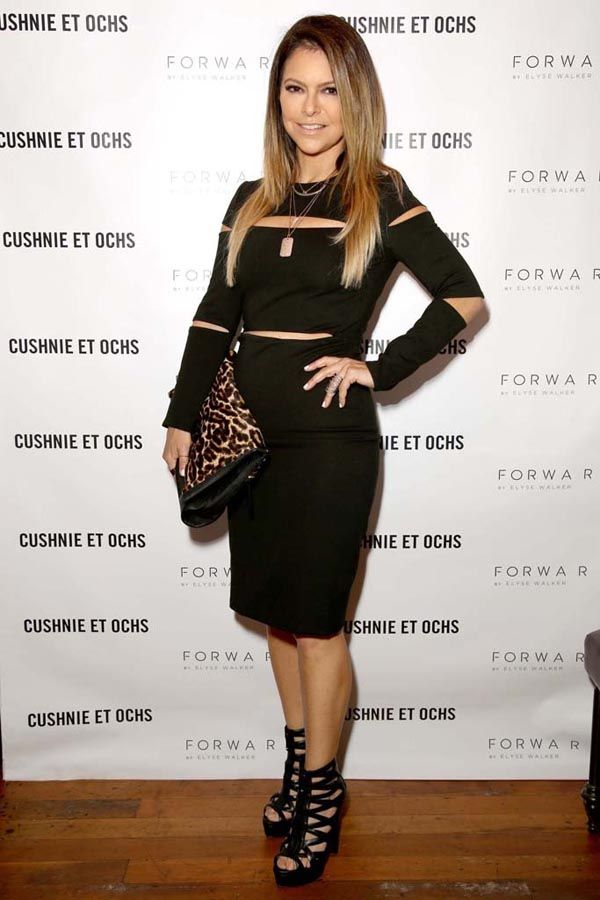 "They make a statement," said Walker of the Cushnie et Ochs line. Aside from shopping, the pair have also been eating their way around the city, although no one would guess it from the lithe figures they cut in their own sleek dresses.
"This is like the pinnacle of the trip," said Ochs as she surveyed the platters laden with chef Travis Lett's farm-to-table cuisine. "We have not been here since the CFDA Vogue Fashion Fund show in 2011," said Cushnie.
"It's so lovely, but it needs to be closer to New York." The designers then giggled with excitement when they saw actress Cody Horn arrive in their snakeskin-textured leather dress. "They fit the body so well it's insane," Horn said. Elsewhere on the restaurant's rooftop deck, Ashley Madekwe, best known for ABC soap opera "Revenge," chatted about her WGN America show "Salem," in which she plays a witch.

"I've been in Shreveport, Louisiana, filming for the last few months, but now I'm back," she said. "I'm applying for my green card so I couldn't leave the States even if I wanted to." At the dinner, Madekwe who was introduced to Cushnie and Ochs at the 2011 Council of Fashion Designers of America event when she arrived wearing one of their dresses wore a burgundy long-sleeve chiffon number by the label. "It's sexy but not t–s and a-s sexy," she pointed out.